Tips For Selling In Winter
Wintertime can mean fewer buyers but home buyers searching in frigid temps are generally pretty serious about making a purchase. Following the tips below will help you get your home SOLD!
1. Shovel for buyers
Typically, a buyer is going to be entering through the front door. Make sure to shovel a path for buyers to easily access the door. Remember they can't enter through the garage like you do. It's also helpful to shovel outside of sliding doors, or back doors in case buyers would like to view the yard from a backporch or deck.
2. Remove draft stoppers or space heaters
Draft stoppers and space heaters send a direct message tobuyers, "this home is cold in the winter." This starts their mind racing that there may be issues when in reality you like it much warmer than they do. Let a buyer's inspector help them decipher what may or may not be a concern for them.
3. Leave your heat on a comfortable temperature
Make sure that the house is comfortably heated, 68 or higher. If you are worried about heating costs set a timer on your thermostat. Many buyers completely miss the fantastic features of a home because it's too cold for them to focus on the property when it's only 55 degrees inside.
For additional tips on buying or selling in Northeast Ohio contact Liz Magyar at 216-956-9438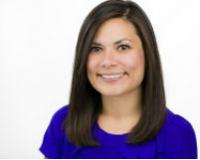 Author:
Liz Magyar
Phone:
216-956-9438
Dated:
January 12th 2018
Views:
493
About Liz: Liz Magyar obtained her real estate license in 2015 following a decade in the financial services ind...